מדע וקפה: "I will be your mirror": a project at the crossroad of art, migration and research
מדע
CAFE DES SCIENCES
"I will be your mirror": a project at the crossroad of art, migration and research
A conference by Karen Akoka, sociologist, and Hamutal Sadan, doctoral student in Middle Eastern history
Wednesday July 12, 6.30p.m.
French Institut of Tel Aviv | Rothschild Blvd. 7
---
The French Institute in Israel is pleased to welcome Karen Akoka, sociologist and assistant professor in political science at the University of Paris-Nanterre, and Hamutal Sadan, doctoral student in the history of the Middle East and Africa at Tel Aviv University. They will present the project and exhibition "I'll be your mirror" starting on July 12, 2023 in the gallery of the French Institute of Tel Aviv.
"I'll be your mirror" is a multidisciplinary project which is part of a new approach to research on migration. The exhibition is the result of a 5-month workshop with artists who live in Israel as asylum seekers. During this workshop, 4 painters from Eritrea, Ethiopia and South Sudan met to create together. This workshop was also the place of common reflection around the role of art in the representation of otherness and exile and the power of art as a space of resilience.
Karen Akoka and Hamutal Sadan will lead a discussion about art, migration and the situation of asylum seekers in Israel. They will also present the workshop they coordinated, in the presence of some of the artists whom works of art are presented in the gallery of the French Institute of Tel Aviv.
After the presentation, the opening of the exhibition "I'll be your mirror" will take place at 7:30 p.m., in the presence of the artists and the curators of the exhibition – Karen Akoka, Hamutal Sadan and Inbal Egoz. See more
---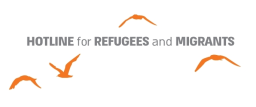 להרשמה

CAFE DES SCIENCES
"I will be your mirror": a project at the crossroad of art, migration and research
A conference by Karen Akoka, sociologist, and Hamutal Sadan, doctoral student in Middle Eastern history
Wednesday July 12, 6.30p.m.
French Institut of Tel Aviv | Rothschild Blvd. 7
---
In English
Free entrance
Registration on Event Brite