קפה מדע : Exploring identity & relations in the metaverse
דיונים
CAFÉ DES SCIENCES
Exploring identity & relations in the metaverse
A conversation with Maya Shekel, XR creative technologist, researcher and lecturer at Design Thinking for Interactive Platforms (Tel Aviv University) and Dr. Daniel Landau, entrepreneur, researcher and multimedia artist, director of the INSEAD VR R&D cluster.
Tuesday, November 22, 2022, 7:00 pm
French Institute of Tel Aviv | 7 bd. Rothschild
---
Spotlight on virtual reality
A must-attend event for the curious and other science enthusiasts in Tel Aviv, the Café des Sciences is back in November to explore a subject at the cutting edge of innovation: the metaverse. On Tuesday, November 22nd at 7pm, the French Institute of Tel Aviv will host a debate bringing together two leading researchers, whose paths have been traced between France and Israel. Together, they will present the current state of progress in the field of virtual reality, and highlight the identity issues that these new parallel universes underlie.
Once a month, the Café des Sciences offers to analyze a scientific subject in a friendly setting where science enthusiasts, curious or neophytes can discuss scientific issues with researchers and academics who are experts in the field. As part of the Institute's efforts to promote scientific excellence and the advancement of women in this field, the Café des Sciences was organized in 2022 around the thematic cycle of Women in Science. On the occasion of this 7th meeting, the French Institute gives the opportunity to have a discussion with two researchers whose work is at the crossroads of the arts: Maya Shekel and Daniel Landau.
About Maya Shekel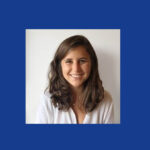 Maya Shekel is a XR creative technologist, researcher and lecturer. She holds a BFA & MFA from Tel Aviv University. Today, Maya lectures at Tel Aviv University a course on design thinking for interactive platforms and at Reichman University a course of final projects in VR. She co-founded TAZOO, an Augmented Reality app (AR) and has produced and curated numerous interactive and digital media festivals including "VR City", 33rd International Film Festival of Haifa. She is currently teaching a course at Tel Aviv University called "Design Thinking for Interactive Platforms".
Further information
About Daniel Landau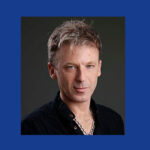 Dr. Daniel Landau is an entrepreneur, researcher, and media artist. He started his professional career in the Netherlands as an active artist in the experimental media-art scene, and then joined the Advanced Reality Lab at the Interdisciplinary Center Herzliya, led by Prof. Doron Friedman. His current research focuses on the impact of virtual embodiment on the self-other binary. In 2020, Daniel earned his PhD at the Aalto University Media Lab and he is currently the Director of the INSEAD VR R&D hub.
Further information
France celebrates digital technology
This edition of the Café des Sciences is part of a worldwide event of the French network: Novembre Numérique. Like its counterparts around the world, the French Institute of Israel celebrates digital cultures for the 6th consecutive year. In this frame, some events are organized worldwide, that aim to enable a broad audience access new artistic dimensions opened by today's high-tech innovations. French Institutes from 80 countries have been willing to be part of this wide program in 2022, offering events in more than 130 cities around the world.
להרשמה

Café des Sciences
Exploring identity & relations in the metaverse
Tuesday, November 22, 2022, 7:00 pm
French Institute of Tel Aviv | Rothschild 7
---
Conversation in English
Free admission
Registration required by email
A cocktail will be offered at the end of the session.