מדע וקפה : Environmental Protection
דיונים
Environmental Protection
Camille Labrousse, climatologist (Ben-Gurion University) and Verena Levy-Sturm, hydrologist (Ben-Gurion University)
Thursday June 30, 7p.m
Rooftop of the French Institute of Tel Aviv | Rothschild 7
---
The French Presidency of the Council of the European Union is ending in June and thus the office of scientific cooperation of the French Institute of Israel decided to organize a "Café des Sciences" in collaboration with its European neighbors. The theme will be "environmental protection", as the green transition remains one of the priorities of the European Union and its member states. This topic is also the priority axis of collaboration between Israel and the European Union, especially since the signing of the "Horizon Europe" Agreements.
Still part of the "Women in Science" cycle, this "Café des Sciences" will be led by 2 female researchers with in-depth knowledge of the world of research in Europe and Israel. Camille Labrousse and Verena Levy-Sturm will be our distinguished guests for this event.
Dr. Camille Labrousse is a climatologist and currently a post-doctoral fellow at Ben-Gurion University of the Negev. Holder of a doctorate from the Training Center on Mediterranean Environments – Centre de Formation sur les Environnements Méditerranéens (CEFREM), she is specialized in environments fragile to climate change, such as the Mediterranean basin. With an academic background in France, Spain and Norway, Camille Labrousse decided to continue her research in Israel, within the Institute for Agriculture and Biotechnology of Arid Lands of Ben-Gurion University of the Negev. Her research theme focuses on land use changes in the Arava Valley and its consequences on the local environment.
Verena Levy-Sturm is in her final year of a master's degree in hydrology at the Zuckerberg Institute for Water Research (ZIWR) at Ben-Gurion University of the Negev. During her studies at the Jena University of Applied Sciences in Germany, she carried out several exchanges with Israeli institutions and in the Palestinian territories in the environmental field. She chose to do her PhD at ZIWR focusing her research on the transportation of micro plastics in streams. This research aims at better understanding the transfer of microplastics from its source toward the oceans and the life cycle of plastics in the environment in order to reduce in the long-term their concentrations and the related risks.
This Café des Sciences is organized by the French Institute of Israel, in partnership with the German Embassy to Israel and under the auspices of the French Presidency of the European Union.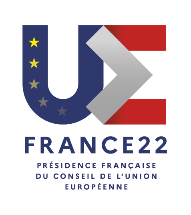 להרשמה

Environmental Protection
Camille Labrousse, climatologist (Ben-Gurion University) and Verena Levy-Sturm, hydrologist (Ben-Gurion University)
Thursday June 30, 7p.m
Rooftop of the French Institute of Tel Aviv | Rothschild 7

Free entrance | lecture in English
Please confirm your attendance by email
** The lecture will be followed by a cocktail ** Doors open at 7 p.m