Conférence
Cultural Heritage in Video Games: Preserving urban memory through digital technology
November 18, 9pm (Israel Time)
Free access
In English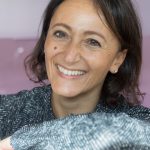 Deborah Papiernik
SVP, New Business & Strategic Alliances – Ubisoft
Passionate about building bridges between different industries, Deborah explores new business opportunities for Ubisoft, looking beyond the world of video games to bring its brands to wider audiences, and to share the company's expertise with new sectors. An appreciated deal-maker and inspiring leader, she develops innovative partnerships and new forms of entertainment in a broad range of industries: Live Entertainment, Location-Based VR, Music, Health, Mobility, Culture, etc.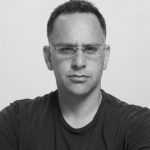 Nimrod Shanit
Executive Director – Holy City VR

Nimrod Shanit, is an award-winning director and producer of immersive experiences, feature-length fiction, and non-fiction films.  A veteran executive producer of international co-productions, and a VR evangelist of complex and innovative gamified experiences in extended reality. Founder of Blimey, the first completely integrated extended reality studio in Israel, producer of 'Once Upon a Sea' presented at Cannes Film Festival and Venice Film Festival 2020 and winner of the Best immersive experience at VRE Rome.  Founder of Holy City VR, one of the most innovative XR production houses in the world, producer of 'The Holy City' – a multi award winning XR experience of Jerusalem.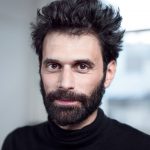 Yves Ubelmann
President and founder – Iconem
Just after being graduated from the Versailles School of Architecture in 2006, Yves Ubelmann works as an independent architect in Syria, Iran, Afghanistan and Pakistan. He carries out surveys and studies on various archeological sites until 2010.
In 2013, he found Iconem, start-up specializing in the digitization of endangered archeological and heritage sites. Today, Iconem is active in around 30 countries, and it aims to produce ultra-realistic digital doubles of archeological and heritage sites around the world. Combining several 3D scanning techniques with the use of drones, Iconem has already digitized many iconic heritage sites (The Saint Jacques Tower in Paris, Pompeii in Italy, Delos in Greece, Mes Aynak in Afghanistan, Palmyra in Syria, Angkor in Cambodia, etc.).